Free Online Acupuncture Scheduling Software
Online Booking from New Customers
Be in charge and know what's going on. Run and manage your acupuncture clinic efficiently with an acupuncture scheduling software.
Get Started Today
As an acupuncturist, your work can be tiring, exhausting, and sometimes even stressful. When you're performing acupuncture techniques such as body acupuncture, acupressure, moxibustion and acupuncture, auricular acupuncture, or heat treatments, you may not have extra time to do important things, such as answer phone calls or respond to emails. Acupuncturists have a full schedule, and when times get busy, scheduling appointments can be time consuming, confusing, and difficult. This is a reason why an acupuncture scheduling software is needed.
Your patients are your loyal customers. They know how acupuncture works, and you want them to keep coming back. You may find that many patients may want to book appointments online, at their own convenience. With technology and the demand for innovation, acupuncture clinics and centers all over the world need to find ways to manage and schedule appointments from their patients.
Set a Time offers acupuncturists and acupuncture clinics to schedule and manage their appointments for free, from their customers.
What is acupuncture? Acupuncture is a holistic health technique that can treat pain and other medical problems by inserting thin needles into the skin. Acupuncture benefits include relieving any pain and discomfort that is associated with diseases and other causes. Acupuncture has been around for thousands of years, and there are still debates on whether or not it works.
Acupuncture is performed by acupuncturists, who are trained medical physicians who help treat pain with needles. A challenge that presents itself while being in acupuncture is that some people don't believe acupuncturists are a part of the medical field. This is a common myth and can be ignored.
While there are no formal medications for acupuncture, the acupuncture points are what really matters. As an acupuncturist, you must know the three common acupuncture points on the body. The large intestine (LI 4), Liver 3 (LR-3), and Spleen 6 (SP-6), are all important acupuncture points that are on the body.
Without the acupuncture points, there would be no acupuncture. Without scheduling, there would be no appointments; which would result in no patients, and no business. Acupuncture clinics should take advantage of important tools such as an acupuncture scheduling software. A scheduling app will help an acupuncture business to grow, be more efficient, and look more professional.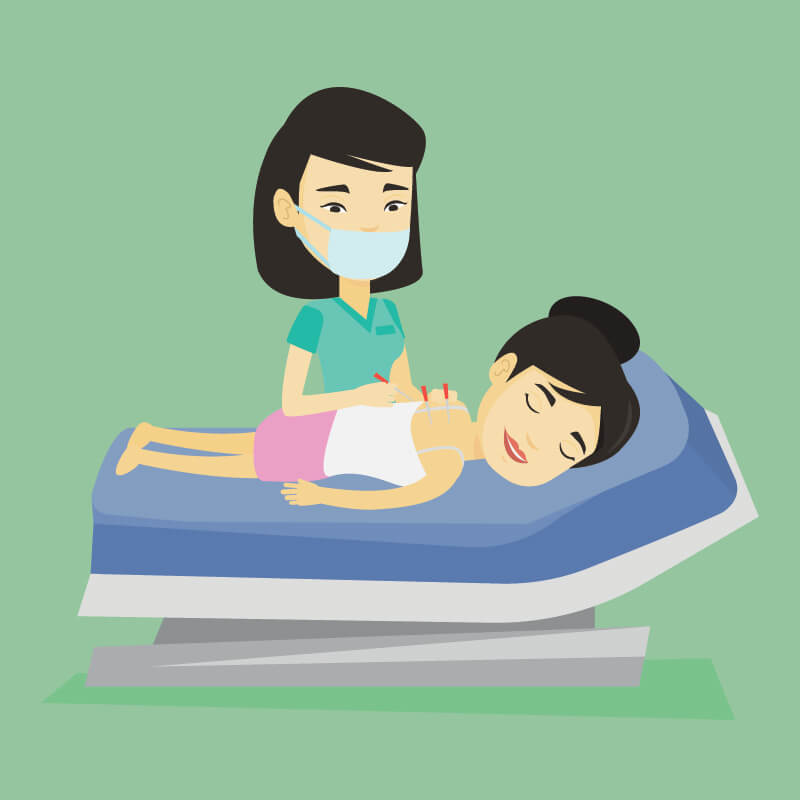 Why Use an Acupuncture Scheduling Software?
There are many reasons as to why your business should be using an acupuncture scheduling software. Some reasons include being efficient, organized, and professional.
Some may be looking for an acupuncture software free download. Good news is that there is nothing to download to your computer. Everything is online and on your web browser.
Key features that are included in Set a Time scheduling app are:
Team members and staff options
Accept payments online from customers
Automatic email and text message reminders/notifications
Custom services and appointment types
Two-way sync (2-way sync) with Google Calendar and Microsoft Outlook
Messaging between businesses and customers
Customized booking page
and much more...!
How Does a Scheduling App Work?
Acupuncture scheduling softwares are online softwares that allow acupuncturists and acupuncture clinics to accept appointments online, and schedule them. With the help of appointment scheduling softwares like Set a Time, businesses are able to function more efficiently, smoothly, and professionally. Set a Time also allows businesses to go paperless and go green; this help the environment!
You can set up specific dates and times you want to accept appointments, configure your personalized booking page, and more.
When your business uses an appointment scheduling software, you are making your patients happy.
The business simply creates and account and sets up their business profile. You can change your business logo, website, location, and available dates and times. You can also configure automatic reminders and notifications, manage your staff and employees, add services you offer, take payments online, and much more.
Once you're done setting up and customizing your business, it's time for patients to start booking. You can share your booking page with your social media fans, friends, and other types of audiences.
Your customer will have the convenience of booking on their own time, from wherever they may be.
What Scheduling Software Should I Use?
Now that you've decided why it's a great idea to use an acupuncture scheduling software, it's time to pick the best one for you.
As we've previously mentioned, Set a Time is the best free appointment scheduling software for acupuncture clinics and acupuncturists. We're pros at scheduling. We know time zones, we've got dates down, and we're experts at sorting times. So we've built the best appointment scheduling software. With years of experience and testing, Set a Time is the ultimate scheduling software for acupuncture clinics and all other kinds of businesses.
With built in features that can be used right out of the box, you don't need to worry about setting anything up. You just need to create an account.
Give yourself and your business a break by using an acupuncture scheduling software for your patients to book and schedule appointments. Your patients are the heart of your business, and they deserve the convenience.
Get Started for Free!