Scheduling and managing appointments and reservations are the most important components in operating any organization. Without an efficient way of scheduling and accepting appointments, events, or bookings, your business can easily come to an end. There are a few ways to manage and schedule your business's appointments. The old way of doing it was doing it by hand. The new and modern way of handling appointments and scheduling is with an online scheduling software. Businesses prefer using a software because it helps them to be more efficient, save time, and save money. Let's dive deeper into a scheduling software, what it is, and how it can help your business grow.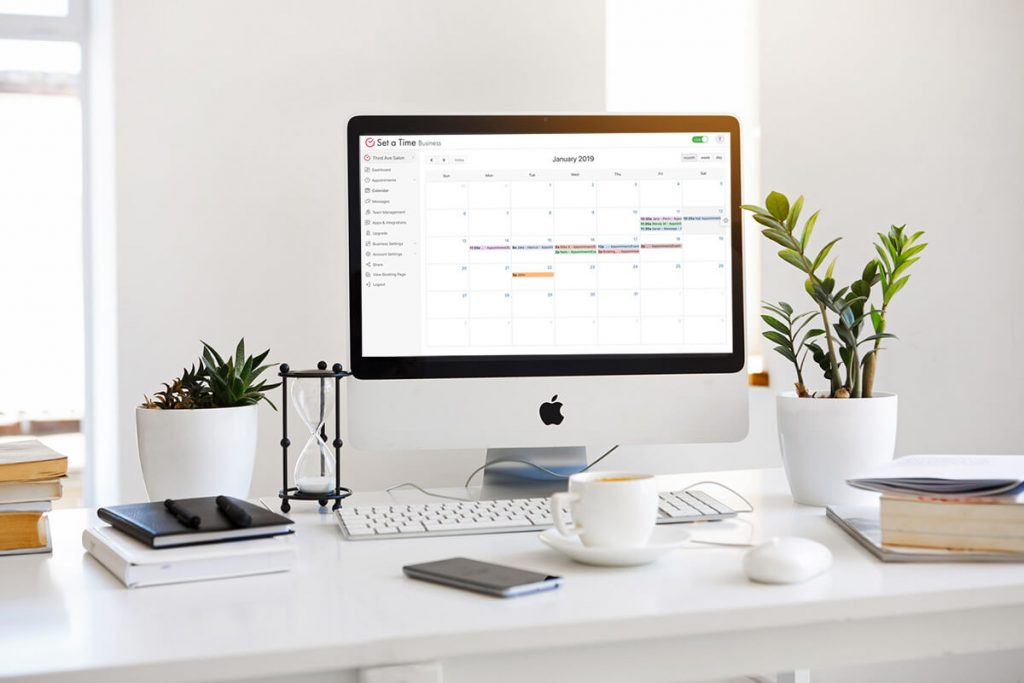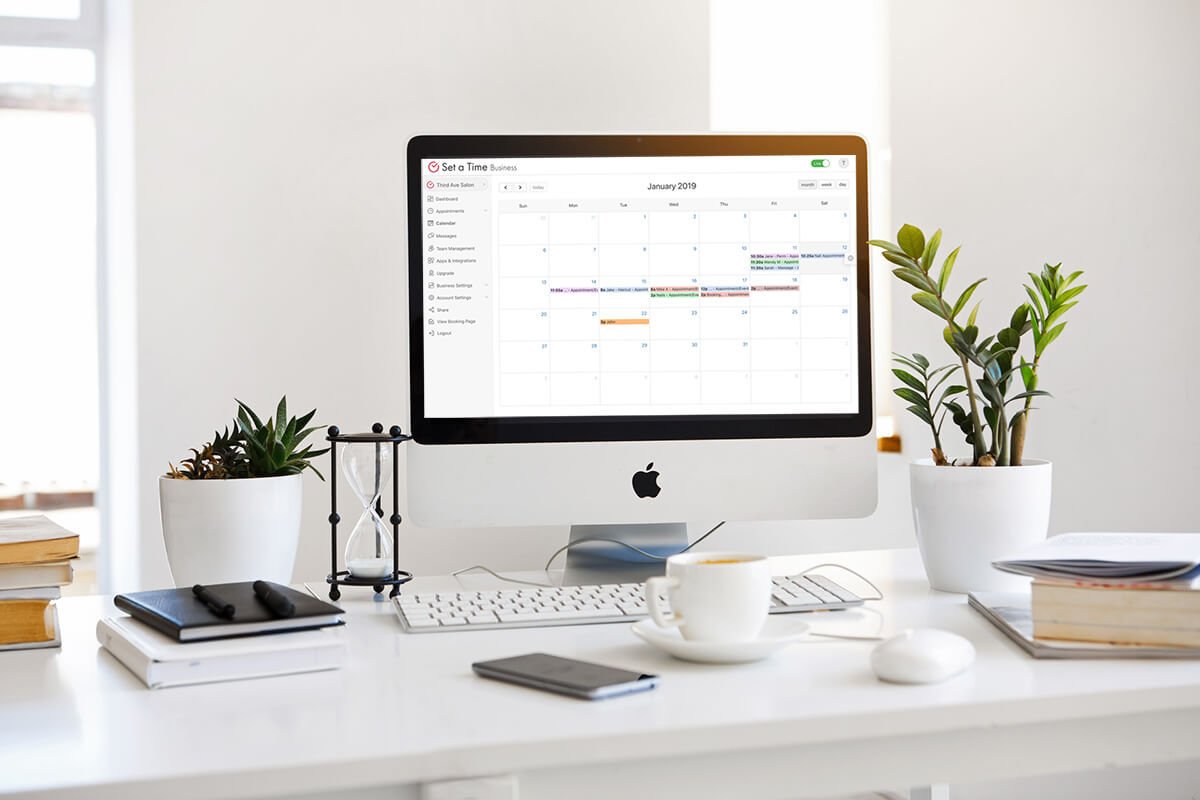 What is an Online Scheduling Software?
An online scheduling software has simplified and automated this process for organizations and will continue to do so. The appointment process is not a simple task for many businesses. Most of the times, proper management of appointments can be inconvenient or cumbersome, and require plenty of time and resources. In addition, the organization can be restrained from reaching its full potential if not well managed. This is where an appointment scheduling software comes into play.
For the appointment setting process to be more streamlined, an online web-based appointment management system is integrated by many different businesses. Online scheduling systems will allow customers, clients, and individuals to securely and safely make their appointment reservations online. With the software, organizations and their clients can stay connected, hence saving a significant amount of time and money.
Types of Online Scheduling
Nowadays, an appointment software provides for both internal scheduling, and external scheduling. Internal scheduling is when a staff member adds, changes, or cancels an appointment from the backend, which is also known as the administrative panel. For internal scheduling, online appointment scheduling offers great flexibility to the employees of the business, who may need to schedule, reschedule, cancel, or modify appointments.
External scheduling is when a customer, client, or someone books an appointment from the actual booking page, or front page. The scheduling is done by the customer visiting the business page or social media page of the service required. The activity or service that the customer wishes to book for can be chosen by themselves. Your organization or agency can save on resources significantly since scheduling can be done solely by the customer.
How Does a Booking Software Work?
The business first signs up and register's their business. Then they complete their business/company details. Next, they set their preferred booking dates and times for when they want to accept appointments. Team members and staff can be added, and specific dates and times can be set for employees. After setting up their business profile on the scheduling software, they can finally begin accepting appointments from customers and clients!
The booking page can be shared with others like on your own website, social media sites, or online ads websites. Once the booking page is clicked on, they are directed to a page where they can fill out the booking form. Finally, the customer will be directed to the booking confirmation page.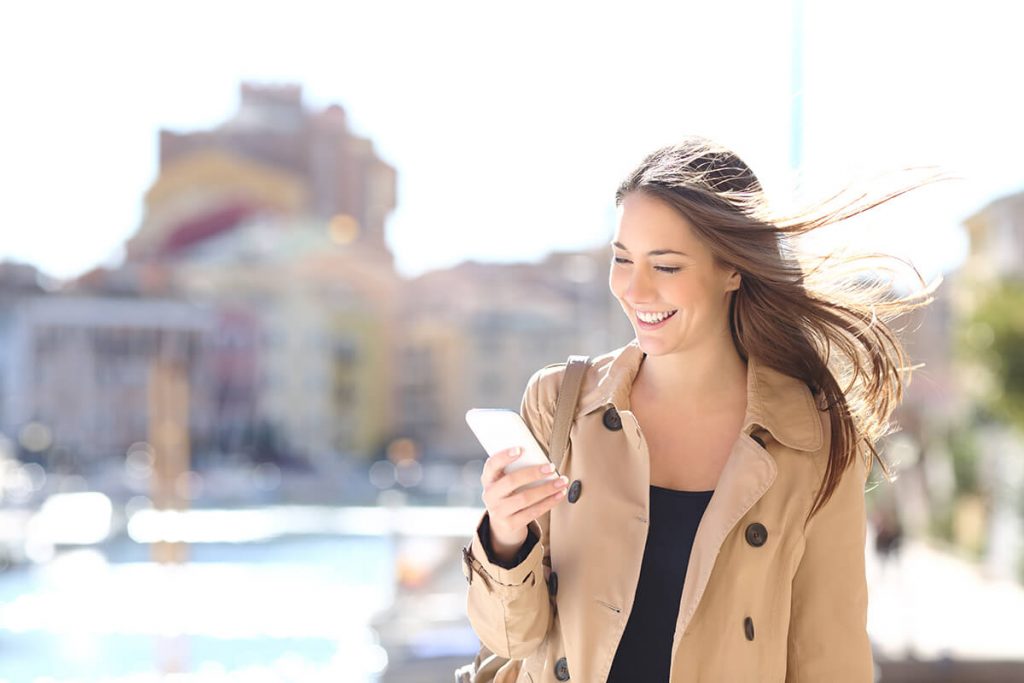 Advantages of Using a Scheduling App
One big advantage of having a scheduling app or software is the booking page or form can be easily embedded in your website. Online payment and processing will be carefully handled by the booking software. Storage of the information, e.g. customer data and transaction details are in a secure and protected cloud content management system.
Another advantage of an booking softw is that accessing the online appointment scheduling software can be done anywhere and at any time, on any internet-connected device, thus giving the customers more liberty. This includes laptops, smartphone's, and tablets. The customer or client can review available slots they can book for, book whenever they want and at any hour of the day, and easily reschedule their appointment if they want or need to.
The software can also add appointments to personal calendars of customers with the click of a button. The best appointment scheduling software will send automatic reminders through their preferred contact method, such as text message or email. This can reduce the likelihood of missed appointments.
Appointment Scheduling Software Features
Most online scheduling systems have similar features. Their primary feature is appointment scheduling. They are easy to use. Some of them are available on mobile devices, while in others you can book multiple appointments in the same time slot and much more. They all ensure that the booking is available 24/7 to allow clients to book, reschedule and cancel appointments.
To ensure that customers can easily check the availability, the scheduling software online lets staff members manage their own calendar. Admins on the account can view their team's calendars from one central view.
Some online scheduling softwares can be used to modify staff or employees, set services your business offers, pricing, and the hours of operation. In other words, it is easy to update the information that is important to both customers and employees, in a way that anyone can view. Because the booking app is automated, it can help to save cost by requiring less employees to run it, hence the reduced labor cost.
A feature many like to use is the two-way sync feature with Google Calendar and/or Microsoft Outlook. It helps keep everything updated and organized, as well as prevent double bookings, or duplicate bookings.
Some other features can update the calendar with the appointment and then sends automated email and text reminders. Most of them will have an online payment feature. This enables the customer to make payments securely within the software. Some of the softwares can also maintain customers' information and appointment history and can help generate reports.
Going on vacation? No problem, a scheduling app like Set a Time has features which can help you go on vacation, while still being able to accept appointments for other dates.
Custom forms or custom intake forms are forms that you can build in accordance to how you want to accept appointments for your businesses. Creating a custom form can help your business get information from your customers and clients when booking.
A white label feature is also included in some plans for businesses that don't want others to know what kind of software company they're using.
As you can tell, there are many features to using an appointment scheduling software. There are still many more features to be discussed. All in all, they're built to make lives easier for everyone.
Online Scheduling App Benefits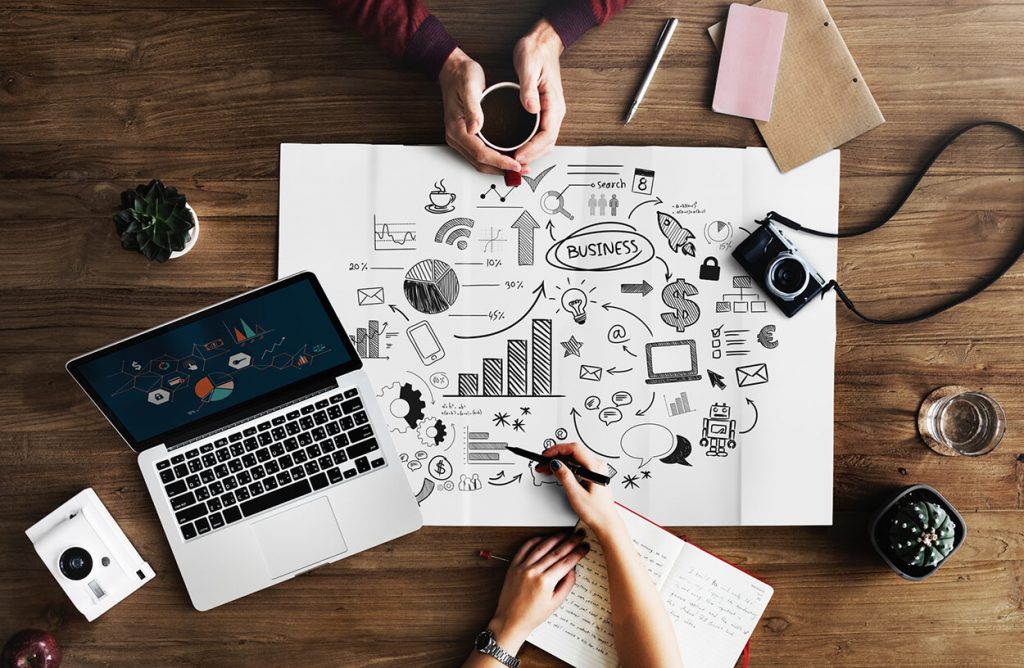 Efficiency
When all settled with using an appointment scheduling software, it makes everything easy. As appointments are being handled online in real time, and your customers are booking live, you can rest assured that everything is working perfectly. An online scheduling app will help streamline your business and keep things working properly.
Convenience
It's so easy for customers and clients to use an online software to handle bookings. Many times, it may be hard for customers to book with your business. Whether it's outside of business hours, limited time, or out of the country, your customers and clients can always book online from anywhere, at any time!
Time Savings
They say time is money. We think time is more important than money. With the extra time you have, you can better your business, bring in more customers, and grow your business. When you have saved time from not manually scheduling your business's appointments, you can easily do other important things.
Security
Your customer's data is very important and needs to be secured. Data should be protected by an SSL encryption. Data should be backed up continuously to ensure the safety of your data. The right software for your scheduling needs will have security as one of its highest priorities.
As there are millions of benefits of using a scheduling app, these are just a few of them.
The Cost of Online Scheduling Software
With the various different online scheduling tools available in the market, some offer free trial periods of up to 14 days. Some may even offer a 30-day free trial but will have limited access to the program's features. After the free trial period, most of the products are priced as per the number of users, per number of location and per month (quarterly and bi-annual). Some softwares also put a limit on the number of customers. It is usually cheaper to go with a long-term plan such as an annual plan, versus a month to month plan.
The price of an appointment scheduling software ranges from $0-$30, and some $30-$100. There are also custom plans for enterprise businesses and companies. Enterprise companies may need to contact the software to get a custom plan crafted.
Things to Look for in a Scheduling Software
When getting online scheduling software, there are some basic things to look for. The first thing to look out for is how the appointment scheduling feature works. Make sure the features you want are there. Some features may include online payment acceptance, integrations with social media pages, integrations with WordPress, and others.
Another important note is the time it takes for the software to be implemented. The time it takes to implement vary from software to software and also depends on the complexity of the company.
The cost of the software is another factor to look out for when choosing the right scheduling app. It is advisable not to go with the cheapest option, but the one that works the best for your company.
Some may want their schedule and appointments synced with a third-party source such as Google Calendar. Does it offer one way sync or two way sync? Some may want those features and others may not need them.
Types of Businesses that Use an Appointment Scheduling Software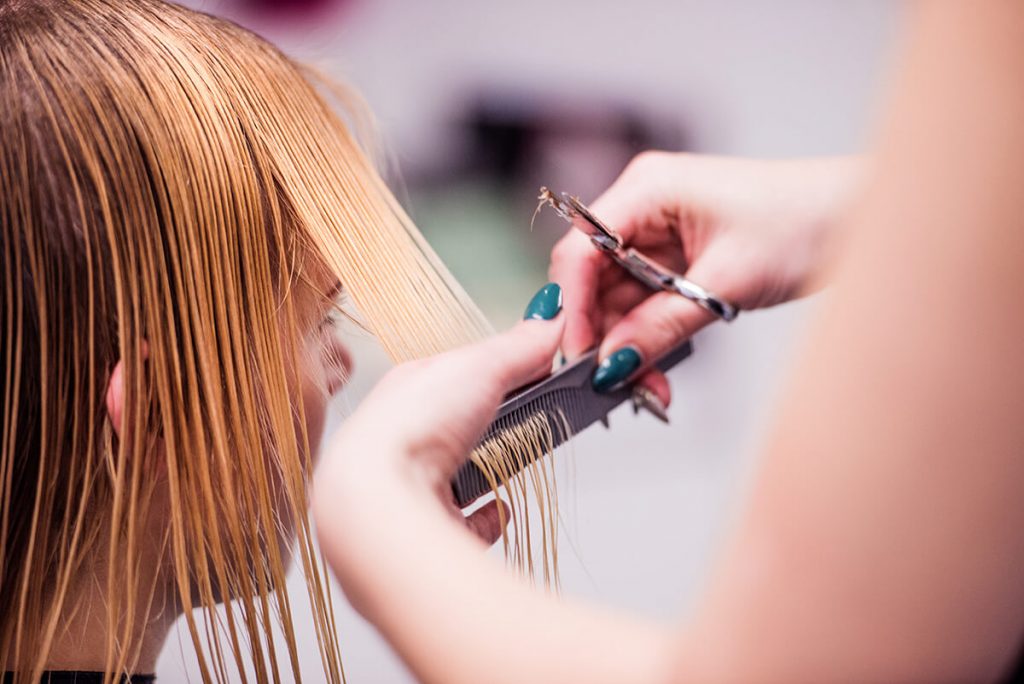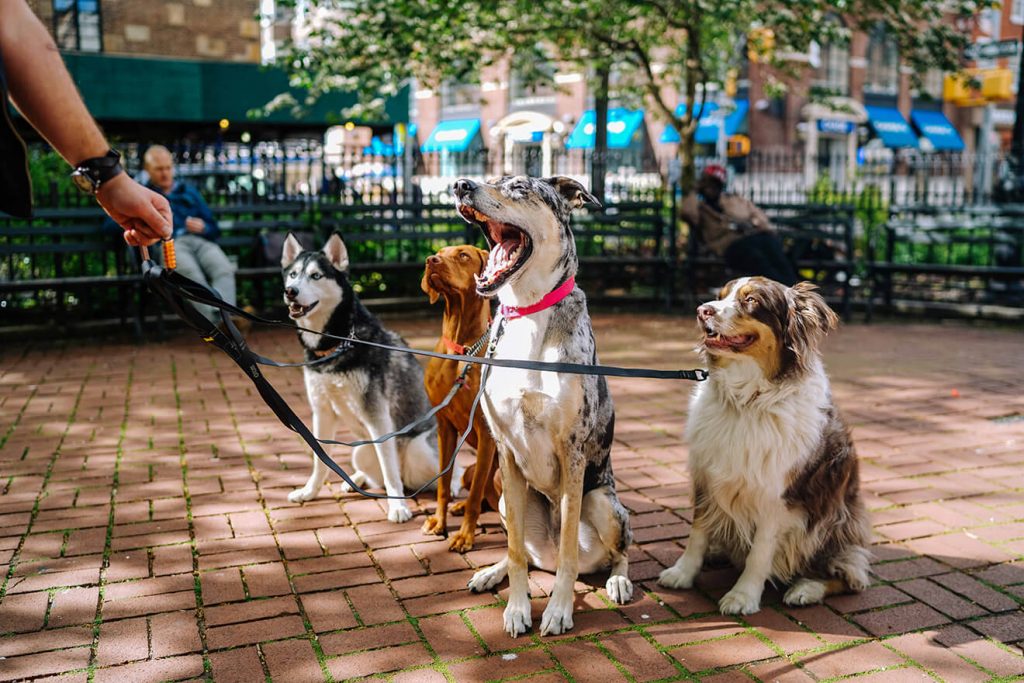 There are so many types of businesses and different industries that use a scheduling app to handle their online appointments. Some of these industries are but not limited to:
Beauty and Wellness shops
Salons
Hair salons
Nail salons
Beauty salons
Spas
Physical fitness classes
Gyms
Sports coaching
Yoga centers
Sales and Marketing firms
Sales teams
Retail sales reps
Medical facilities
Acupuncturists
Chiropractors
Counselors and therapists
Doctors
Dentists
Psychologists
Psychiatrists
Dermatologists
Business service providers
Accountants
Tax preparers
Law firms
Animal care center
Veterinarians
Dog and pet groomers
Dog trainers
Dog walkers
and many more!
For example, in a medical setting, a medical appointment scheduling software allows patients to book appointments with generalists, specialists, and other medical professionals. A medical scheduling software helps doctors manage appointments, patients, staff and nurses, and more.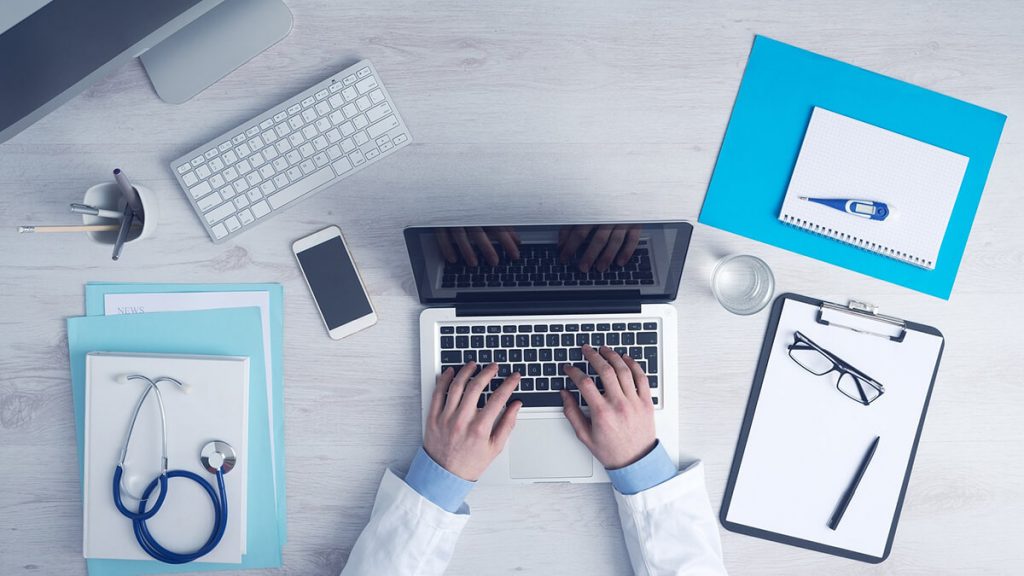 In an educational field, people are shifting towards booking appointments online for their tutoring and teaching classes. As tutoring and private lessons have been getting more popular, instructors are realizing the importance of an appointment scheduling software.
An online scheduling software helps types of businesses and all industries in a lot of unique ways. Some general bonuses are that it helps them get new customers, avoid loss of money, save time, offer great convenience, and reduce no-shows.
What is the Best Scheduling App for Me or My Business?
Picking the best scheduling app for your business is essential for your business. Without doubt, the best online scheduling software is Set a Time. Set a Time is a free scheduling app that has businesses, people, and appointments in mind. The ultimate free online scheduling tool has everything you need. We love helping businesses grow and succeed, and we know that picking the right software is very important. Our team at Set a Time allows businesses to accept appointments online, easily. Definitely get your business involved and sign up with us! https://setatime.co
Frequently Asked Questions of an Appointment Scheduling Software
Here are some frequently asked questions about a popular scheduling software called Set a Time.
How will my customers book appointments?
Appointments will be booked from the scheduling website, by the customers. You will have a dedicated page for your business, for your customers to book appointments online. You can share this link on social media, email, business cards, and word of mouth.
If my customer decides to cancel or reschedule their appointment, will they have to call?
Absolutely not! By using an appointment software, you're eliminating the need to call of any appointment related questions. Upon scheduling of an appointment, your customer or client will receive a confirmation email that their appointment is booked. From there, they can check, reschedule, rebook, or cancel their appointment if they need to.
How long in advance can appointments be booked?
You can limit the timeframe to whatever time period you may see fit for your company.
Is my data secure?
Security is taken very seriously. All data is secured and encrypted. The data is backed up regularly and the servers are properly secured.
Do you provide support? What is the support like?
Businesses that use Set a Time will receive dedicated support from our support team. Any questions you may have regarding the software will be resolved.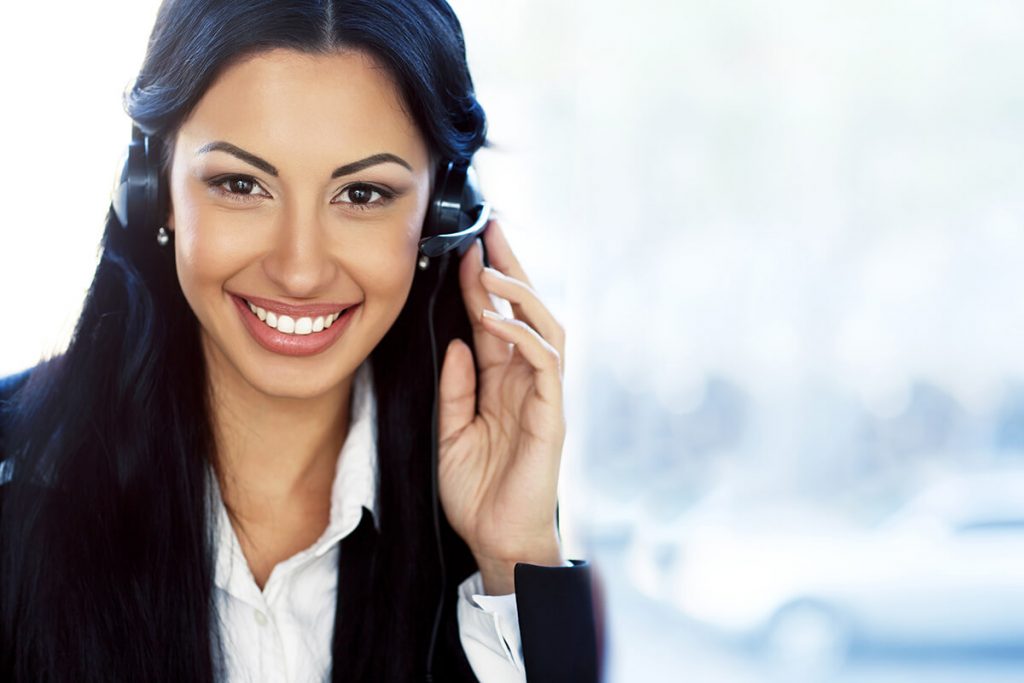 Do I need a credit card to sign up?
No, you don't! Our free plans are 100% free so you can use it to your heart's desires! Set a Time offers a free trial on our premium/paid plans and can be used without adding a payment method in. You only put your credit card in when you decide to keep using the software, after the trial has ended.
Can I integrate an online scheduling into my existing website?
Yes, of course! You can either add a "Book Now" button to your website which takes your customers directly to your booking page, or you can embed a form onto your existing website. We also have a WordPress appointment plugin that you can take advantage of!
What kind of training does a scheduling app require and provide?
There are videos that will guide and teach you how to use Set a Time. We also have a live support team that is willing to help, should you have any questions.
Does the appointment software have a mobile app?
A mobile app is not required. Because Set a Time works on any browser and on any device, we do not need or have an iOS or Android app. This works well because all security and feature updates to the software will appear immediately, without the user having to update a native app on their device.
As this provides great information on an online scheduling software, there are still other amazing things about a scheduling software. We hope you enjoyed and learned something from this article. Please share this with your friends and family on Facebook, Twitter, LinkedIn, Pinterest, Instagram, and all the other social media sites! If you have any thoughts or questions, please leave us a comment below. We'd be happy to talk and answer anything you may have!